Launch: Eventzonen.dk
Some time ago I pressed the big red launch button on another project built by Substance Lab: Eventzonen.dk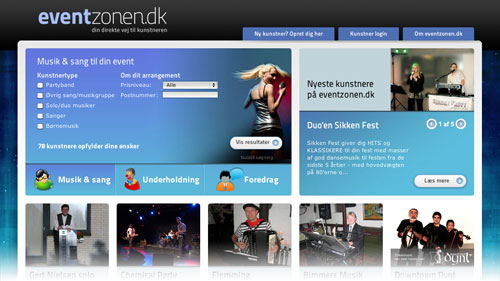 Eventzonen.dk puts event organizers in direct contact with artists and entertainers, effectively cutting out the middle man; the booking-agent.
The application is a Rails (what else?) application built in cooperation with erichsen.net based on design by Proff Art.
And in danish…
Eventzonen.dk sætter dig direkte i kontakt med kunstnere indenfor musik & sang, underholdning og foredrag – uden et fordyrende bookingbureau som mellemled.